Ons. 14. sep. 2016 Charles Bøgild
Bandmedlemmer:
Petru Popa – orgel/piano
Sverre Kvam –gitar
Glenn Bruun Henriksen –sax
Theodor Onarheim –bass
Charles Bøgild -trommer
Dette bandet er et relativt nytt prosjekt etablert og utviklet av trommeslager Charles Bøgild. Bandet spiller en blanding av funky og litt "ned på" jazz og blues låter av bla. Jimmy Smith, John Scofield, Pierre Sward, Pat Martino for å nevne noen. I tillegg en del selvskrevne låter.
Pris: kr. 0 ,- (Medlemmer kr. 0,-)
Ons. 07. sep. 2016 Krissy Matthews Band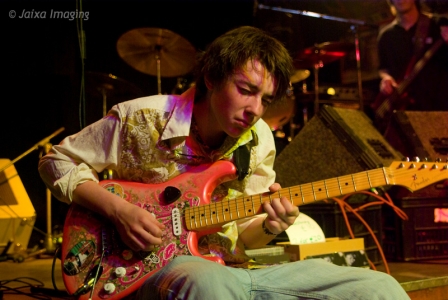 Bandmedlemmer:
Krissy Matthews - gitar
Keith Matthews - bass
Chris Sharley - trommer
Denne imponerende bluesgutten har allerede spilt med en mengde blues- og rocklegender, som for eksempel John Mayall, Jeff Healey, Bernie Marsden, Walter Trout og Larry Burton, og har også turnert med Robben Ford! Bandet har gitt ut to CDer og livesettet deres henter inspirasjon fra sent 60-tall à la Jimi Hendrix og Yardbirds. Det er energi hele veien med unge Krissy i front - til publikums store forlystelse. Ca tre fjerdedeler av musikken er egenkomponert.
http://www.krissymatthews.com
Pris: kr. 0 ,- (Medlemmer kr. 0,-)
Lør. 03. sep. 2016 AFTERPARTY TOUR DES FJORD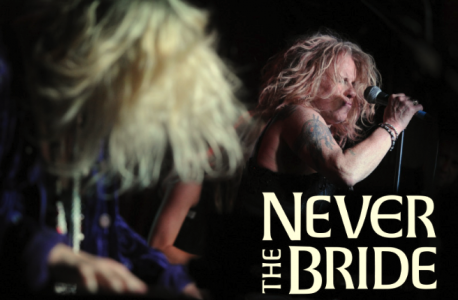 Bandmedlemmer:
Lørdag 3. september arrangerer vi Afterparty Tour Des Fjords. Da braker det løs med konsert på Sandnes Havn. Det kommer 3 band fra England og Norge. Den største attraksjonen er bandet «Never The Bride» Et fyrverkeri av et rockeband. Bandet har spilt i Sandnes 2 ganger tidligere. Publikum ble veldig begeistret.
De to frontfigurene Nikki Lamborn og Cathrine Feeney er dynamitt i ordets rette betydning. Nikki er beskrevet som en av de beste rockestemmene i bransjen siden Janis Joplin. Både Nikki og Cathrine skriver sterke tekster med stor sjel. «Never The Bride» er omtalt som Englands beste live band og leverer så det holder.
Som support spiller den unge og talentfulle Glenn Braadland med band. Glenn har allerede oppnådd å bli en anerkjent musiker og bandleder.
«PerIngeTorkild Band» åpner showet. Her kjenner vi igjen Per Vervik, Espen Noreger, Inge Helland og Torkild Viig fra September When, Morten Abel, Mods m/flere
Dette blir en kjempekonsert med dans, mat og drikke.
Dørene åpnes kl. 1800. Vær der da om du vil ha alt med deg. Dette blir en kveld som skriver historie i Sandnes.
Billetter kjøpes hos Ticketmaster. Husk å bestille med reker om du ønsker det.
500,- MED REKEMENY
Pris: kr. 300 ,- (Medlemmer kr. 300,-)
GLED DERE FOLKENS, VEL MØTT!
Ons. 31. aug. 2016 Royal Flush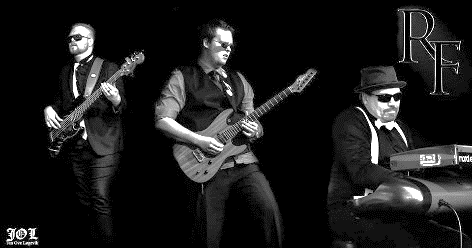 Bandmedlemmer:
Vi får gjensyn med et av distriktets unge fremadstormende band.
Bandet vant under Dalane bluesfestivals Bluescup, og var finalist i Notodden Blues festival NBC-2011. De har spilt hos oss flere ganger under navnet Michael Ray & Royal Flush. Michal Ray er en ung, talentfull gitarist, vokalist og komponist som leverer egne og andres blå toner med stor innlevelse og overbevisning. Michael har i løpet av de siste årene hatt en enorm utvikling som musiker, og særlig hans eminente gitarspill viser at han har lagt mange timers øving bak seg. Musikerne i bandet har entret forskjellige scener og spilt både blues, rock og country i flere år. Sammen danner de en helhetlig, samspilt gruppe hvor drivende Texas- og Chicagoblues står i høysete. Med albumet "Royal Flush" som de hadde realease party på De Røde Sjøhus i 2015, viser bandet at de mener alvor med sin satsing. Vi ser fram til en flott kveld...
http://www.michaelray.no
https://www.facebook.com/Royal-Flush-249936401751465/timeline
https://www.youtube.com/watch?v=W33powqwwLM
Pris: kr. 0 ,- (Medlemmer kr. 0,-)
Ons. 24. aug. 2016 Peter Novelli band (US)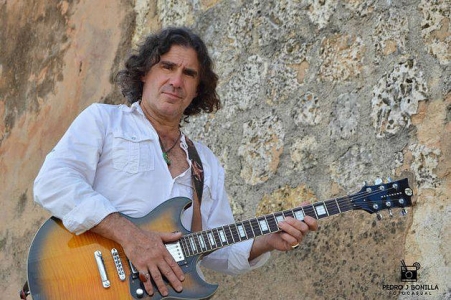 Bandmedlemmer:
Peter Novelli
Vi får storfint besøk av norgesvennen Peter Novelli fra USA med base i New Orleans. Novelli er gitarist, sanger og låtskriver, og stiller sammen med Gunnar Engen, bass. Bent Patey, gitar og Stein Inge Brækhus, trommer. I USA spiller Novelli på de største festivalene, som f.eks. Eric Claptons festival i Madison Square Garden. De bidrar også på plateinnspillinger med mange profilerte artister som Fats Domino, Dr. John, Sonny Landreth, Little Feat-gitarist Paul Barrere, m.f. Novelli vil servere oss musikk fra både gamle og nye innspillinger, og vi kan se frem til en uforglemmelig aften av de store!
Peter returns to one of his favorite countries, NORWAY, for an intense two week tour. With New Orleans drummer Darryl White and Norway pros Bent Patey (guitar) and Gunnar Engen (bass), Peter will focus on his new CD St Amant Sessions and also cover songs from his debut CD and his second, Louisiana Roots & Blues. Guitarist / singer / songwriter Peter Novelli is based in New Orleans.
Critics have described the sound of Peter Novelli Band as "a potent combination of New Orleans street rhythms, swampy backbeats, jazzy infusions, and a most sincere and innovative approach to the blues," and "from slinky zydeco two-steps to stinging blues rock, from winking swamp-boogie to angular Crescent City grooves." Novelli's songwriting has been compared to John Hiatt. Blues Revue said "his blues are sophisticated and creative in a way that so few blues CDs are today. He deserves attention as one of the best storytellers in the blues today." Novelli's 2nd CD Louisiana Roots & Blues (2012) has garnered much acclaim and radio play. With his core rhythm section Darryl White (drums, formerly w/ Tab Benoit and Chris Thomas King), Chris Chew (bass, North Mississippi Allstars), Joe Krown (B3/piano, formerly late Gatemouth Brown), and special guests Chubby Carrier (Grammy-winning zydeco accordionist), Chris Thomas King (lap slide guitar, Grammy "Oh Brother, Where Art Thou"), Shamarr Allen (trumpet), Gordon Minette (piano) and Elaine and Lisa Foster on backing vocals.
Novelli's debut CD hit the blues/roots charts within a month of release and gathered widespread critical acclaim. His originals, with a few selected covers, made a journey through Louisiana-American roots-blues music. Guests include Dr. John, Paul Barrere, Augie Meyers, the late Gatemouth Brown's rhythm section, and top Lousiana musicians. The CD includes an historical Tribute To Slim Harpo, with members of Harpo's band (James Johnson, Rudy Richard) and rare interviews. Novelli started violin at age 6, picked up guitar at 14 after hearing a BB King record. The intensity, passion and raw emotional content of the blues masters (black/white, north/south) stuck in his ear and that drives him to this day. He likes to combine this feel with harmonic ideas of jazz, the relentless groove of zydeco, and just about any cool and unusual style of music or rhythm that fits. Early influences, along with B.B., were George Barnes, James Burton, Clarence White, Freddie King, Mike Bloomfield, Roy Buchanan, James Johnson (Slim Harpo), Guitar Slim, early Eric Clapton and Jeff Beck, Keith Richards, Gatemouth Brown, Albert Collins and more. Novelli was strongly influenced by some of the iconic jazz horn players. From a young age, Novelli listened to and learned blues and R&B from Baton Rouge, New Orleans and Texas. Growing up, Novelli played in Syracuse, NY rock, blues and country bands. He hung out, jammed and gigged at the legendary underground Jabberwocky (hosted artists from Townes Van Zandt to Bonnie Raitt, Traffic to Mahavishnu Orchestra, Jackson Browne to James Brown!). Some years back, after his band opened for Buckwheat Zydeco, Novelli travelled to SW Louisiana, absorbing more zydeco and cajun influences, sharing stages and jamming with many legends such as the late "King of Zydeco" Roy Carrier. This led to a work with Louisiana accordionist Sammy Naquin over several years, touring with Sammy and also Cajun fiddle-guitar virtuoso Al Berard. Novelli has shared stages and/or studios with some of the "who's who" of blues, rock, R&B and roots music, including Dr. John, Sammy Kershaw, Olivier Scoazec, guitar (Zachary Richard, Buckwheat Zydeco); Greg "Fingers" Taylor (Jimmy Buffett); Smoky Greenwell (harp/sax, formerly WAR); New Orleans R&B guitar legend Irving Bannister; band members of the late R&B legends Ernie K. Doe and Eddie Bo; numerous New Orleans musical icons, and many, many more. Novelli has collaborated and co-written songs with several Grammy-winning artists and songwriters. Novelli performs around New Orleans and tours extensively. He also performs solo guitar, does session work, composes music and guests with numerous other bands and performers.
http://www.peternovelli.com
https://www.facebook.com/PeterNovelliBand
https://youtu.be/eSdMjJ_mNYA
https://youtu.be/OoLSvuqRR28
Pris: kr. 0 ,- (Medlemmer kr. 0,-)