Ons. 13. juni 2018 Madlaveien Stavanger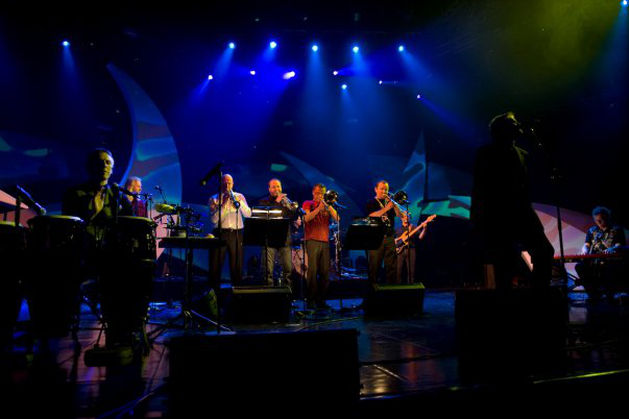 alt="Bilde av band ikke tilgjengelig">
Bandmedlemmer:
Jon Dagsland (vokal)
Gunnar Tønnessen (gitar)
Erik Pedersen (piano/orgel)
Tor Inge Øgreid (bass)
Arild Netteland (trommer)
Inge Kyllingstad (perkusjon)
Torstein Plener (trompet)
Stein Morten Bjelland
(trompet)
Terje Knutsen (trombone)
Steinar Knutsen (trombone)
Madlaveien er et Stavangerbasert band som har sitt musikalske tyngdepunkt i 70-årenes USA. Bandet startet i 1979 ,og hadde særlig høy aktivitet i 1982 til 1984 da gruppen gjestet de fleste konsert- og studentlokaler i Sør-Norge . Etter noen års pause fant Madlaveien sammen igjen i 2003 og låter i dag bedre enn noen gang. Det var i Madlaveien Sigvart Dagsland startet sin karriere. Da vikarierte Sigvart for broren Jon , som er både opprinnelig og nåværende vokalist. Noen sier at Jon er vel så god, og mye mer rocka! Senere har det utviklet seg til et drivende rockeband med full blås. Disse veteranene byr på drivende musikk av ypperste klasse. Påvirkningen fra band som Chicago og Blood, Sweat & Tears og andre artister i grenselandet mellom rockn roll, soul, rythmn blues og jazz er tydelig, og Madlaveien har evnet å ta opp i seg denne påvirkningen og samtidig gi musikken et personlig uttrykk. Gode vokalprestasjoner, fire groovy messingblåsere og den umisskjennelige gurglende lyden av Hammond B3-orgel har blitt Madlaveiens klareste karakteristika. Et annet trekk ved Madlaveien er fleksibilitet. Bandet har på samme uke evnet å trekke fulle hus til intimkonsert den ene kvelden, mens dansegulvet kvelden etterpå koker av folk.
Pris: kr. 200 ,- (Medlemmer kr. 150,-)
Ons. 06. juni 2018 Winters Blue Groove Nordnorge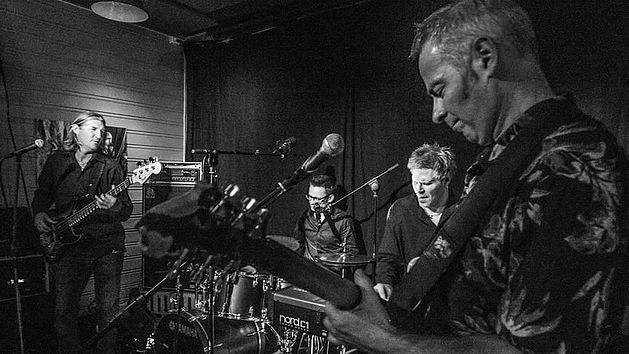 alt="Bilde av band ikke tilgjengelig">
Bandmedlemmer:
Per Øyvind Winther
Tore Præsteng Thuen
Fred Jørgen Kampevoll
Kjell Tore Nordli.
Winthers Blue Groove startet som trio i 2015, med medlemmer fra Senja, Finnsnes og Tromsø. Etter flere spillejobber rundt i Troms, ble bandet forsterket med Kjell Tore Nordli fra Bardu i 2016. Winthers Blue Groove spiller soulbasert blues, med innslag av Chicago og Texas blues. Det vil si funky blues med fart og trøkk.
Pris: kr. 200 ,- (Medlemmer kr. 150,-)
Søn. 03. juni 2018 Little By Little - Avlyst pga. Korona.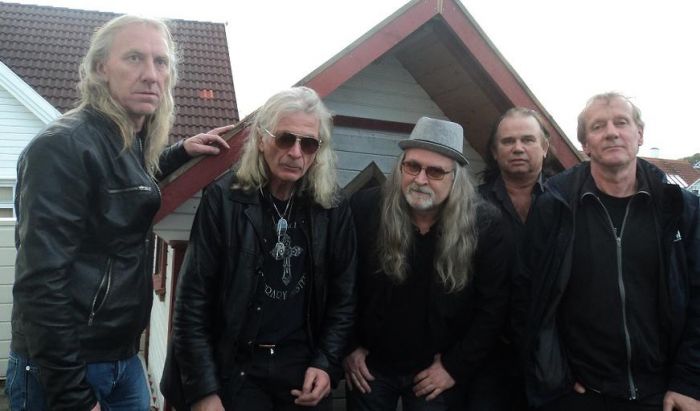 alt="Bilde av band ikke tilgjengelig">
Bandmedlemmer:
Tor "Totto" Tobiassen vokal
Oddvar "Sol" Solheim gitar
Glenn G. Aadnøy gitar vokal
Reidar Paulsen bass
Lasse Andressen piano
Torstein Kyllevik trommer
Little by Little startet opp i hjembyen Sandnes Rogaland, som et lokal Blues Rock band november 1985. Bandmedlemmene kom fra forskjellige lokale regionale band som en blanding av blues, rock, jazz og pop påvirkninger de alle hadde med seg til bandet. Little by Little begynte snart å lage egne sanger. Litt etter litt fikk bandet god respons fra musikk kunngjøringer i avisene og også med musikkbransjen i Norge. Bandet utvidet snart fra lokale spillejobber i Stavanger og Sandnes til spillejobber over hele Norge for over en 10 års periode. I denne perioden gikk Little by Little inn i Studios stort sett for å lage demoer. En Single ble gjort " Little by Little " i 1994. Etter 20 år ble Little by Little enige om å lage en Reunion. "Let's go blues n '' 2014". Etter dette har de fortsatt å spille, og nå ikveld spiller de hos oss.
Sjekk ut linkene under:
fra Piren Pub i Stavanger, 26.09-2015, Little by Little, "Walking on Sunset".
fra Sandnes Brygge den17.10-2014, Little by Little, "Spoonful" (Official Music Video)
Sponsor: Sandnes Bluesklubb & 4 Sound Stavanger
https://www.youtube.com/watch?v=uI6ZmNUi5ww
https://www.youtube.com/watch?v=yVJcLhK0EuE
Pris: kr. 200 ,- (Medlemmer kr. 150,-)
Lør. 02. juni 2018 Bluescruise med Joe Rusi Band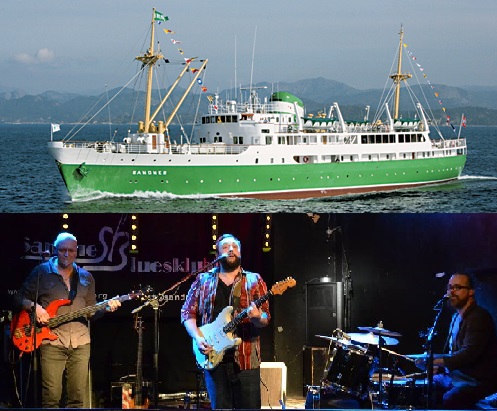 alt="Bilde av band ikke tilgjengelig">
Bandmedlemmer:
Joe Rusi - gitar,vokal
Frank Øverland – bass
Kjell Martin Sirnes - trommer
Vi gjentar også i år vårt bluescruise med en rundtur med MS Sandnes i våre vakre fjorder. Også denne gangen har vi med oss spellemann nominerte Joe Rusi med band som spiller for oss under turen. Oppmøte senest: kl.16:00 Avreise Sandnes Indre Havn: kl. 16:30 Retur Sandnes: kl. 20:30 Ombord kan det kjøpes god mat og drikke. Mer om Joe Rusi Band. 4. desember 2015 slippte Joe Rusi sitt solo debutalbume "Who I Am" som han også ble spelemann nominert for. Albumet er spilt inn i New Orleans med legender som Johnny Vidacovich (trommer), John Papa Gros (piano), James Singleton, Doug Belote og George Porter Jr (bass, the Meters) i kompet. Arne Skage Jr. (Reidar Larsen og Rita Eriksen) har produsert disse låtene som er spilt inn i the Music Shed i New Orleans våren 2015. Joe Rusi er i front med eminent gitarspill og sjelfull vokal som får fram heten, fuktigheten og rytmene fra the Crecent City. Låtene på albumet er et knippe egenkomponerte låter som syder av Louisiana soul, blues og r&b. I tillegg serverer Joe og bandet et par klassiske coverlåter fra New Orleans legender som Earl King og Allen Touissaint. Sistnevnte døde nylig og Joe sin versjon av "Brickyard Blues" er en strålende hyllest til Allen Touissant og musikktradisjonen fra the Big Easy. Joe begynte å spille fiolin og piano da han var 6 år gammel, gitar da han var 10 år og ble profesjonell musiker som 15 åring. I 2001 flyttet han til Flekkefjord og har siden vært aktiv i musikkmiljøet på Sørlandet. Han har vært en svært aktiv musiker på klubb- og festivalscener i Norge og har også turneert utenlands (bl.a. USA-turne i 2012). Han jobber også som rektor på Lund kulturskole. " Dette er blues på sitt beste - upolert og usminket, ekte og ærlig og med et akkurat passe røft tilsnitt. Når Joe Rusi legger riffene i bånn og trøkker til med sin kraftige og passe rå røst, kan man bli henført tilbake til bluesmusikkens røtter." Farsund Avis "Spilleglede som smitter over publikum, brilijant musiker."- Elvebyen Bluesklubb. "Joe Rusi - haunting tunes and guitar work, soulful singing."- Dan Bowden (Electric Blues Guitar Workout) "Joe Rusi's guitar playing is simply great." Rick Peckham (Assistant Chair of the Guitar Department, Berklee College of Music) Joe har tidligere gitt ut et live-album og en EP men tar med denne utgivelsen steget helt ut og presenterer et fullt album med i hovedsak egen musikk. Siden 2013 har han også vært å høre på Radio Kvinesdal med "Blues med Rusi". Han har også blitt tildelt det prestisjetunge "Celebrity Scholarship" av Berklee Collage of Music og fått Masters Certificate in Songwriting and Guitar (panel besående av bl.a. Steve Vai, Paul Simon, Herbie Hancock og Mark Mothersbaugh). Han har også tidligere spilt hos oss med stor suksess.
Billetter kan kjøpes på vår webside: http://sandnes-blues.org/wp/?p=1500
Pris: kr. 400 ,- (Medlemmer kr. 350,-)
Ons. 30. mai 2018 Big Creek Slim og Peter Nande Danmark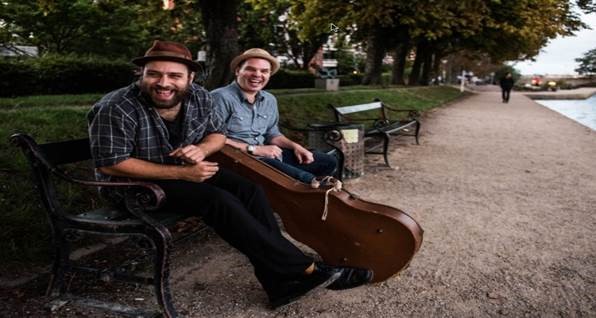 alt="Bilde av band ikke tilgjengelig">
Bandmedlemmer:
Big Creek Slim - Vokal og Gitar
Peter Nande - munnspill og Vokal
Big Creek Slim & Peter Nande Big Creek Slim og Peter Nande gjør blueshistorien "levende" med rå og nærværende blues. De spiller Chicago og Delta blues inspireret af Howlin' Wolf, Muddy Waters, Hooker og Sonny Boy Williamson. Årets danske bluesnavn 2015 "Big Creek Slim" har nok Danmarks beste bluesstemme og en feeling som de gamle bluesheltene, mens Peter Nande er kent som en udadvendt virtuos munnspiller og sanger. Big Creek Slim Big Creek Slim, a.k.a. Marc Rune, is a blues artist who was born and raised in Ikast, a small town in Central Denmark. In particular, Big Creek Slim is a master of the pre-WWII country blues of the Mississippi Delta region and early Chicago Blues. For proof, look no further than the 15 live tracks, including six originals, on Good Mill Blues: Greasy Chicken Sessions Vol. 1. You'll get a taste of where he's coming from – stunning solo performances of the works of Son House ("Walking Blues"), Bukka White ("Fixin' to Die"), Muddy Waters ("Louisiana Blues"), Charlie Patton ("Pea Vine Blues") and more – as well as the personal contribution he makes to the tradition with his original songs. Throughout, his voice and guitar work reflect a command of the art form that comes only from a combination of natural gifts and relentless commitment. Good Mill Blues is Big Creek's fifth release and his third in three years on the Straight Shooter label. Keep My Belly Full (2016) and Hope For My Soul (2015) were band recordings – the latter with piano and horns on some tracks – that collectively offered heaping helpings of pre-WWII country blues, early Chicago blues, Louisiana groove, as well as boogie woogie, funk and gospel. Big Creek Slim has been at this for a while now. He discovered his passion for blues in his early teens. He traveled to the United States in 2008 and hoboed around America, writing songs and playing on street corners and in coffeehouses and bars. His travels took him to Teddy's Juke Joint in Baton Rouge, Louisiana, where he met piano man Henry Gray, with whom he recorded his first album, Tumbleweeds, in 2009. One might wonder how and why a 21st century Danish musician would make a definitive personal connection to a musical form created by black Americans in the rural reaches of the U.S. South, thousands of miles (and several generations) from his own place and time. It has to do both with the nature of the man and with nature of the music. "It ain't that much about American or black music as it's about the blues," says Big Creek. "The blues should be a universal feeling and a world patrimony. Why I play them in this style – old, black, American – has something to do with the way I am. I always liked to find the roots of things. I also search for the roots of Scandinavian culture. I played a lot of Irish traditional music, and the roots of Brazilian samba fascinate me." In the roots of the blues, Big Creek found a blend of power and simplicity and, ultimately, a spiritual essence. "The thing that inspired me so about old blues and folk music is the strong sound: Less is more if you play it with attitude. The sound of the Delta blues carries me to a more primitive state of mind, and I get to cut the cheese out of my life, if you know what I mean," he says. As blues music is part of Big Creek Slim, so is his recognition of the conditions that created that music. This awareness fundamentally changed his outlook on life. "In the old American blues, you hear a purity that you don´t find in music nowadays, not in contemporary blues and not in popular music at all," Big Creek explains. "The first blues records are the first recorded sounds of an oppressed people. It´s a very important moment in the history of humankind. It surely opened my eyes and made me a more tolerant person toward the indifferences of human beings, and it taught me how to love myself. I guess that´s why I got to play them so bad." Peter Nande Denmark is a long way from the Mississippi Delta or the south side of Chicago. It's not a likely place to find a genuine mojo hand, or even your basic John the Conqueror root. However, if you believe that blues music communicates a human condition, not just a geographical or cultural one, then you'll no doubt take great pleasure in the artistry of Danish bluesman Peter Nande. Nande is touring in support of his third CD, Jelly Bean Baby: California Sessions Vol. II, recorded under the auspices of California-based producer and blues artist James Harman. The CD affirms and documents Nande's emergence as a bona fide blues songwriter, singer and harp man, and features a diverse mix of raw blues and exotic Caribbean rhythms, flavored with jazzy touches. Nande weaves clever tales around the common theme of human desire and its consequences… stories of infidelity and excess. Nande is not afraid to take his time, telling his stories with a wily grin and anchoring them in the propulsive, hypnotic rhythms and tonal vocabulary of American blues and Caribbean music, flavored with jazzy touches. Harman's considerable artistic influence and production savvy resonate throughout the recording. Jelly Bean Baby builds upon the foundation that Nande laid with Big Boy Boogie, which was nominated for Danish Blues Album of the Year by the Danish Music Awards in 2007, and which figured substantially in Nande's win as Danish Blues Musician of the Year for 2007 by the Copenhagen Music Festival. Under Harman's invaluable mentoring, Nande has learned that the best blues songs tell unique stories, often with an ironic twist, of human desire and human failings. However; Nande is his own man. He sings his own songs, peppering his deep blues roots with reggae, ska and European influences, all distinct from Harman's work, resulting in enticing grooves that you'll find yourself recalling long after the music has stopped. Nande's voice is rich and inviting; his harmonica work is lean, crisp and articulate, each note impassioned, yet purposeful. As is true with most success stories, this one didn't happen overnight. For the better part of two decades, Nande dedicated himself to the passionate pursuit of legitimate blues music. It began in 1988 when, at age 16, he heard the music of Sonny Terry and Brownie McGhee, and Sonny Boy Williamson (I and II) on LPs at the local library. He was inspired to buy his first harmonicas and, in his words, "started to mess around" with the blues. "I was hooked on the sound of blues harmonica and the blues genre," Nande recalls. "I wanted to play the harp, but as I got more knowledge, the blues grew on me. Suddenly I wanted to make songs and my own music, to be a singer and songwriter. It just sort of happened. The music and the ideas for songs were suddenly in my head and had to get out." Nande moved to Copenhagen in his early twenties and devoted himself to studying such blues masters as Muddy Waters, Sonny Boy Williamson, Little Walter and Howlin' Wolf, as well as a younger generation of performers, including Harman, Charlie Musselwhite and William Clarke. It took five years before Nande was ready. In 1998 he founded Nande & the Big Difference, and for seven years apprenticed as a blues musician. In 2002, the band released a self-titled CD and played festivals in Europe, backing Lazy Lester, Harman and others. "I'm a go-getter," Nande recalls. "I contacted the guys who I liked best in the blues business like James [Harman], R.J. Mischo and Gary Primich. I booked and went on tours with them, and asked lots of questions." Nande's group disbanded in 2005. Nande set his sights on recording in the U.S. with American musicians. The dream became reality in 2006 when Nande and his band mate, guitarist Ronni Busack-Boysen flew to California to cut a CD with Harman as producer. Big Boy Boogie was engineered by the remarkably talented Nathan James, and recorded in Nathan's home studio in Oceanside, Calif. Fast forward to 2007: While Harman with his "Bamboo Porch" trio, including Nathan James and Ben Hernandez, toured Scandinavia for three weeks, Harman also gigged at festivals and other shows with the Peter Nande Band. All the while, plans for Jelly Bean Baby: California Sessions Vol. II were underway. Nande prepped for two months with Busack-Boysen prior to the sessions, which took place over two weeks beginning Feb. 1, 2008 in the one-car garage studio of Nathan's new residence in Oceanside. Jelly Bean Baby captures Nande's continuing maturity as a songwriter. With Harman's mentoring, Nande has learned that the best blues songs tell stories, often with an ironic twist, of the consequences of human desire. Give a listen to "Beware Brother," a tale of marital caution set to an irresistible groove; check out the sly reggae-styled double entendre "Slo' Poke," or "Ridin' the Gravy Train," with its lyric about livin' the high life, set to a primal Mississippi blues rhythm. Listen to "Walk the Talk": The song's lyrics condemn an unfaithful woman, but the driving shuffle beat tells a different story, one of a woman shakin' what her mama gave her; somehow, you know she's going to get away with it, at least for a while. These songs work on more than one level, clearly, and bear evidence of Nande's artistry. Having completed Jelly Bean Baby, Nande returned to Denmark knowing that his blue journey is ongoing: Three years earlier, he had a dream of working with American blues musicians. With his second set of California sessions behind him, his progress is there for all to hear. And he keeps moving, with plans to cut a duo album with guitar/vocal partner Tim Lothar, to be produced in Copenhagen by Harman. He also plans work with U.K. musician Big Joe Louis and, in 2010, to record California Sessions, Vol. III. Working with Harman, Nathan James and the other members of his recording line-up has only encouraged Nande to strive to improve even more. "It all makes me happy," he says. "I'm a bluesman to the bone and I feel those 12 bars and a good song. It keeps me going in life!" Jelly Bean Baby, was nominated for Danish Blues Album of the Year by the Danish Music Awards in 2009 www.nande.dk
www.nande.dk www.bigcreekslim.dk
Pris: kr. 250 ,- (Medlemmer kr. 200,-)