Søn. 09. sep. 2018 Jam med NjÃ¥l Møller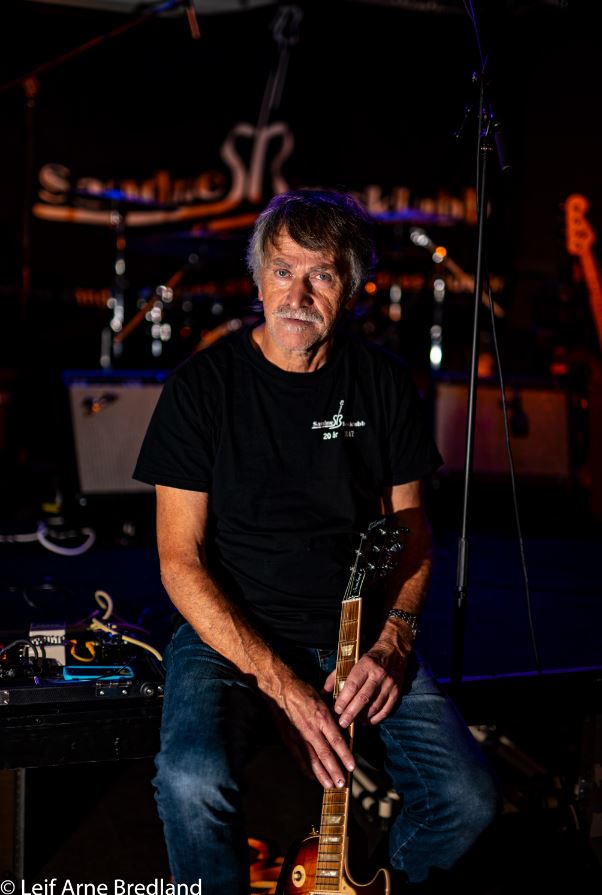 alt="Bilde av band ikke tilgjengelig">
Bandmedlemmer:
Njål Møller - Kapellmester
Du?
noen andre også...
og flere...
JAM
Vi har etterhvert hatt mange jam sessions. Det er alltid like hyggelig at så mange av klubbens medlemmer (og andre) kommer sammen for å spille blues. MEN det er ikke alltid at de fleste av oss har fri på en torsdag, derfor er det enkelt å møte opp på denne onsdagen. Kapellmester er også denne gang Njål Møller. Han har med seg lokale musikere, og det blir mye digg musikk, nøyaktig hva det blir vet de ikke før de står på scenen. Ta med deg godt humør og eventuelt et instrument, hvis du har lyst til å prøve deg .
Kom og hør hvordan det lyder når musikere som ikke spiller sammen til vanlig trakterer instrumentene. Her dukker det stadig opp nye talenter og veletablerte musikere i skjønn forening.
Alle er hjertelig velkomne til kveldens jam session i Sandnes Blues klubb...
Pris: kr. 200 ,- (Medlemmer kr. 150,-)
Ons. 05. sep. 2018 HM Johnsen. Unionsbandet 2017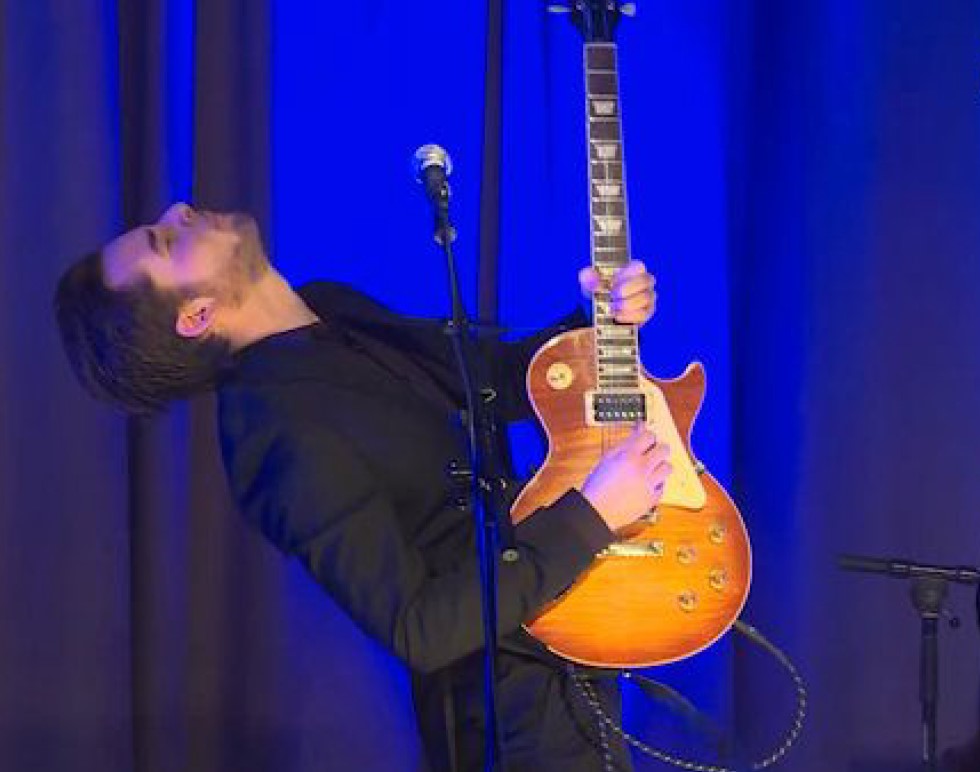 alt="Bilde av band ikke tilgjengelig">
HM Johnsen er et nytt fantastisk gitartalent fra Os ved Bergen. Sommeren 2017 tok han Notodden Bluesfestival med storm. Hans første album er allerede tilgjengelig. "Chased" finner du på alle strømmetjenester, og som LP og CD. Hans forbilder er Eric Johnson, David Gilmour, Gary Moore, Mark Knopfler, Joe Bonamassa,Jeff Beck og ikke minst Dave Murray fra Iron Maiden! Det var Iron Maiden som fikk 9 år gamle Hans-Marius til å velge musikken og gitaren. Den varierte inspirasjonen gir HM Johnsen et særpreg som gitarist og komponist. HM Johnsen og trioen utnevnt til Unionsband av Norsk Blues Union for 2018. Kåringen skjedde på Notodden Bluesfestival. Det betyr at 20 åringen allerede er booket til festivaler i USA og Tyskland, og rekke klubber over hele landet står for tur i 2018. Juryens begrunnelse: «Bandet tar bluesrockens klassiske elementer med seg inn i vår tid, og fremstår med sin egen identitet, i gnistrende samspill og på et høyt musikalsk nivå. Når dette blandes med en solid dose energi og topp kommunikasjon med publikum, er vi sikre på at de vil skape store øyeblikk på klubber og festivaler både her i landet og utenlands», og nå er de klare for oss.
Pris: kr. 200 ,- (Medlemmer kr. 150,-)
Ons. 29. aug. 2018 Hamilton Loomis USA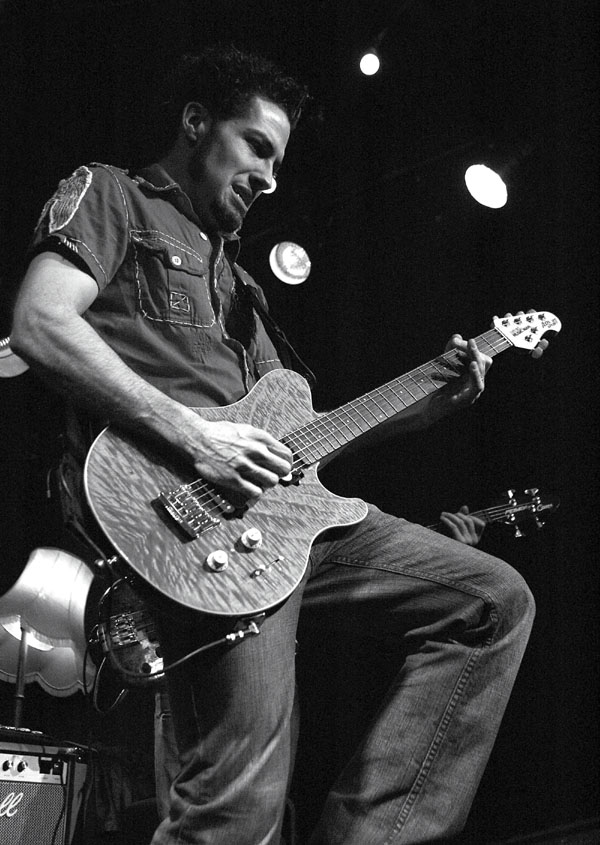 alt="Bilde av band ikke tilgjengelig">
Hamilton Loomis does indeed go back to basics on his new album "BASICS", which is his most personal and emotional effort to date. Gone are the double entendres for which Loomis is known; this time, his lyrics are direct, personal, and often autobiographical. The "basics" theme runs through the entire CD, in its lyrics ("Prayer," "Cloudy Day"), single-chord progressions ("Sugar Baby," "Looking Into a Dream"), simple melodies ("Come and Get Me"), and stripped-down instrumentation of guitar, bass and drums ("Reason," "Getting So Big"). Still, Loomis's trademark deep-grooved funk and soulful blues-rock is definitely present. "I wanted this record to be more stripped-down. Even the CD jacket is black and white and pretty basic itself," he says of the disc, which features songwriting collaborations with Grammy-award winning songwriter/ producer/bassist Tommy Sims, co-writer of Eric Clapton's "Change the World. Loomis' 2013 album "Give It Back" showed his pay-it-forward attitude of passing on knowledge to young, up-and-coming musicians, just as his mentors (notably Houston's Joe Hughes, Johnny Copeland and rock icon Bo Diddley) once did for him. On Basics, Loomis continues the tradition by featuring several of his young protégées, and finishes the record with a jam session by some of his favorite Houston-area youngsters, whose ages range from 13 to 16. Loomis is also on a mission to raise awareness about hyperinsulinism (HI), a rare disease that causes low blood sugar. His 3-year-old son was diagnosed with the life-threatening condition in 2015, and Loomis dedicates Basics' opening track, "Sugar Baby," to Congenital Hyperinsulinism International (www.congenitalhi.org), an organization that heads research on the disease, educates doctors and hospitals, and supports families affected by the disease. "They call HI kids 'sugar babies,' so I wanted to write a song in appreciation for all they do for families all over the world," Loomis says.? Born and raised in Galveston, Texas, Loomis is the son of musician parents who listened to blues, rock and soul. Music ran in his veins and, with instruments readily available around the house, he picked up drums, piano, guitar and harmonica, honing his multi-instrumental talent in addition to performing regularly as part of his family's doo-wop group. "My parents had a fantastic record collection and, when I started writing, I gravitated towards what I'd been listening to all my life. I have a huge reverence for the blues and all it encompasses, but I've always been fond of R&B and funky music." A protégé of Bo Diddley, Loomis met the icon backstage at the age of 16 at Houston's famed venue Rockefeller's. Before the night was over, Loomis was onstage playing guitar with the legend. Diddley quickly became friend, mentor, collaborator and supporter, appearing on two of Loomis' albums and presenting a cherished red guitar that he still plays. "That one night began my education and I spent a lot of time with Bo over the years listening to him tell so many stories," said Loomis. "He was so generous and most people don't know that he was really philanthropic. He played free concerts around his hometown for homeless shelters, schools and anyone that just needed help. He was always giving! That's another thing that planted the GIVE IT BACK seed in my mind. It's all coming full circle." Loomis and crew shine on stage proving his music is best experienced in person, where one can see and hear its intended splendor. Described by Blues Blast Magazine as "a non-stop turbo of power, one minute moving from side to side of the stage, and then taking on his horn player in a head-cutting contest on the apron of the stage the next minute." Loomis' energetic, get-in-with–the-crowd antics are infectious. The swaying and clapping are just as he envisioned. "Being comfortable on stage is something that comes completely natural to me," he says. "I feel joy when I play music and it literally moves me. It moves my body. I learned long ago that whenever music is coming from you, from deep inside your soul and from the right place, people will feel that on a deeper level and might not even know what's going on inside of themselves. I enjoy engaging the crowd and feel a show should be an interactive experience."
www.hamiltonloomis.com
Pris: kr. 200 ,- (Medlemmer kr. 150,-)
Ons. 22. aug. 2018 Ron Davis group. Nor/USA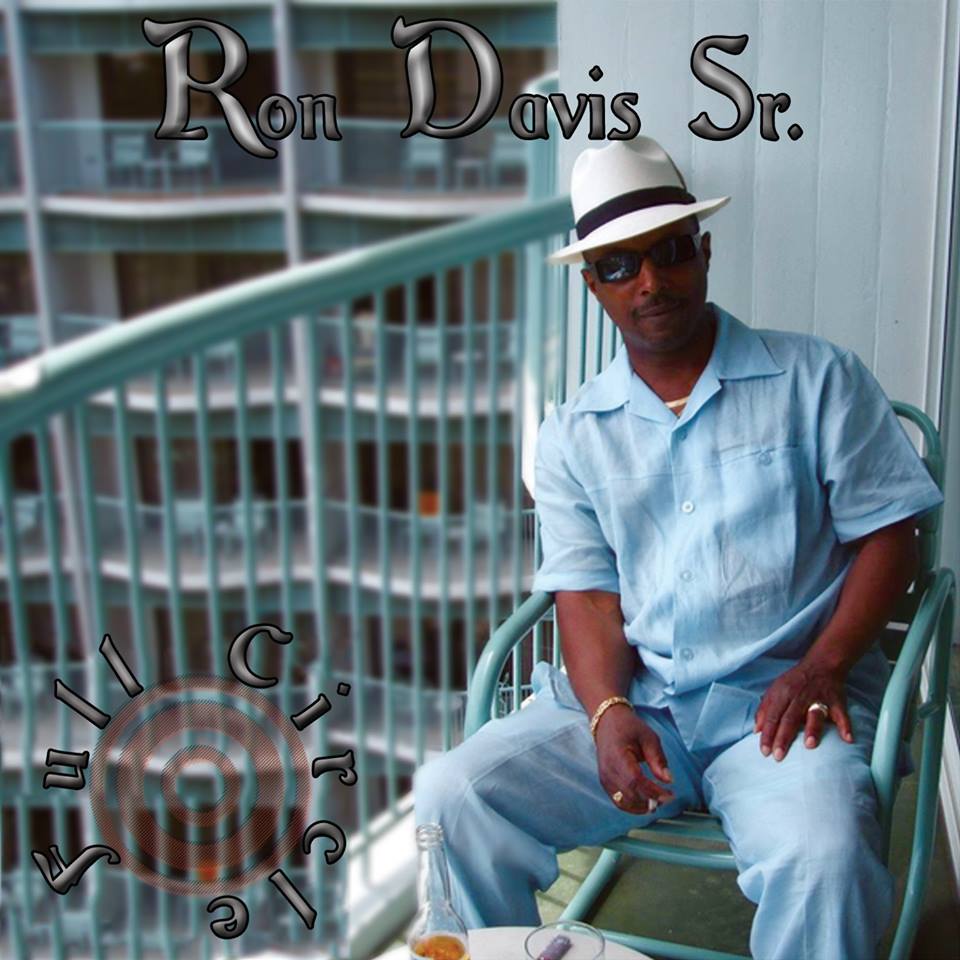 alt="Bilde av band ikke tilgjengelig">
Bandmedlemmer:
Ron Davis Sr: Vokal og Gitar
Bent Patey: Gitar
Julian Patey: Bass
Jørn Ellingsen: Trommer
Ron synger blues og soul dirkte fra hjertet slik som det skal synges. Ronald Davis ble født inn i en aktiv musikalsk familie i Washington, D.C., og fikk sin første gitar som syvåring. Hans musikalske karriere startet i babtistkirken i Philadelphia, og allerede 12 år gammel begynte han å synge i det velrennomerte Hollingsworth Gospel Ensemble. Kordirigenten var ingen ringere enn Claudine Clark som også var sangerinnen på den store hit-singelen "Party Lights" på slutten av 50-tallet. Det var hun som oppdaget Rons talent og kjærlighet for musikk og fikk ham inn i The Philadelphia Acting Academy. Der fikk Ron en plass i hennes stykke "Seven Days to Glory". Det var også gjennom Claudine Clark han fikk sin første studioerfaring i Sigma Sound Studio i Philadelphia, da han bidro på hennes innspillinger. Han fikk etterhvert musikkundervisning av Claudine sønn Bruce Clark som da var nyutdannet ved Temple University. Senere havnet også Ron på dette universitetet, og begynte å studere jazz, improvisasjon og gitar under ledelse av professor Kurt Hamon ved Temple University. Ron sier selv han er takknemlig for å ha fått være en del av blues- og gospelmiljøet i Philadelphia. Dette miljøet som har fostret så mange artister gjennom årene. I den tiden Ron var tilknyttet Morris Recording Labs fikk han jobbe med musikere i grupper som Grover Washington Jr., Patti Labelle, McFadden & Whitehead, Harold Melvin og Angel.
Pris: kr. 200 ,- (Medlemmer kr. 150,-)
Ons. 15. aug. 2018 Four Strokes Kverneland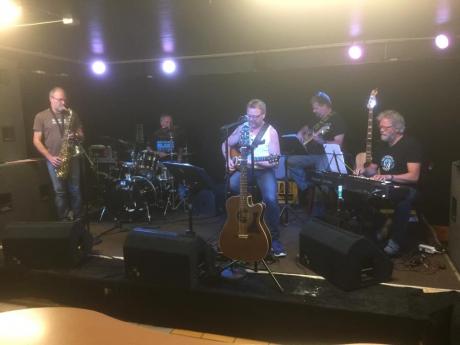 alt="Bilde av band ikke tilgjengelig">
Bandmedlemmer:
Sang/gitar: Arne Hansson
Saxofoner: Geir Edland
Orgel/piano: Øyvind Davidsen
Bass: Knut H Bjørnsen
Trommer: Ole-Reidar Anda
Four Strokes er et lokalt band med etablerte musikere som har fartstid i flere stilarter som rock, blues, jazz, soul og irsk folkemusikk. Det er da naturlig at de tar med denne bagasjen inn i sine egne tolkninger av tradisjonelle blueslåter.
Pris: kr. 150 ,- (Medlemmer kr. 100,-)