Ons. 09. des. 2015 Reidar Larsen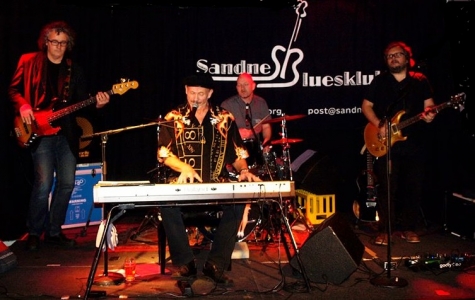 Bandmedlemmer:
VEL MØTT!!!
Som før sagt er vi så heldige å ha Mr.Blues boende i nabolaget, og noen nærmere presentasjon av mannen trengs vel neppe. Julen nærmer seg med stormskritt og denne onsdagen kommer julenissen i form av Reidar Larsen. I de siste åra har vi sammen med stavanger lagt opp til få Reidar som oppvarming til den kommende julehøytid i klubbene, og det setter medlemmene stor pris på ved å møte opp til det fulle. Reidar har også nylig gitt ut ny plate, som han garantert kommer til å spiller blant annet i fra. Så velkommen skal dere være alle sammen til en kjempe førjulsblueskveld.
Pris: kr. 250 ,- (Medlemmer kr. 200,-)
GÅ lKKE GLIPP AV DENNE KVELDEN PÅ SANDNES BLUESKLUBB.
Ons. 02. des. 2015 Michael Ray & Royal Flush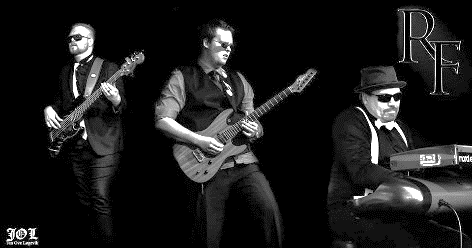 Bandmedlemmer:
Michael Ray: Gitar og vokal
Tory J: Bass og vokal
John-Arne: Tangenter
Robin: Gitar
Jeremiah: Slagverk
Michael Ray & Royal Flush er et lokalt Bluesband fra Stavanger. De har spilt hos oss flere ganger. med røtter satt i alle sjangre fra delta til klassisk.
Bandet vant under Egersund bluesfestivals Bluescup, og var finalist i Notodden Blues festival NBC-2011.
De har også git ut egen CD som de hadde realease party på De Røde Sjøhus i år.
Pris: kr. 150 ,- (Medlemmer kr. 100,-)
VEL MØTT!!!
Ons. 25. nov. 2015 Hungry John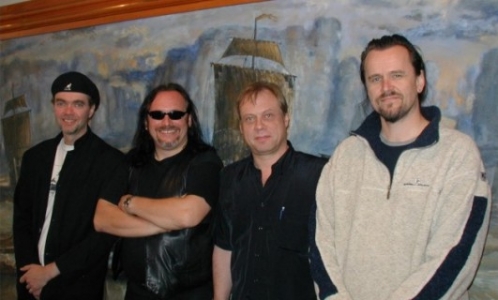 Bandmedlemmer:
HUNGRY JOHN – 40 ÅR I BLUESENS TJENESTE
John Magnar Bernes – bedre kjent som Hungry John – har viet sitt liv til bluesens tjeneste. Siden midten av 60-tallet har han reist land og strand rundt for å spre sitt blåtonebudskap, alltid våken for nye impulser og stilretninger innen blues. Han er en av de virkelige store sliterne i norsk musikkliv, en veteran som nyter respekt langt utover landegrensene for sin livslange, lidenskapelige innsats for musikken som ligger hans hjerte nærmest – blues.
Bernes fikk kallenavnet Hungry John da han sultet som gatemusikant i London tidlig på 70-tallet. Vel hjemme i Norge startet han Bergen Blues Band i 1975. Dette bandet var banebrytende i sin misjonering for blues i Norge, ikke minst fordi de satset nesten utelukkende på eget materiale komponert av Bernes. Bergen Blues Band gå ut tre LP`er på EMI. Paralellt med dette gjennomførte Bernes to turneer med Pete York fra Spencer Davis Group – Blues Union og Blues Reunion – og han deltok på historiske innspillinger i Chicago sammen med et stjernelag bestående av bl.a. Knut Reiersrud.
På tampen av 1984, startet Bernes, Hungry John and The Blue Shadows, tydelig inspirert av rockete Texas-blues. Bandet laget tre album i løpet av de ti årene det holdt sammen. Det første albumet ble for øvrig utgitt i USA. The Blue Shadows ble egentlig aldri oppløst, men etter noen utskiftninger i besetningen valgte Bernes å droppe gruppenavnet og heller la bandet sitt opptre under det enkle og treffende Hungry John.
Bernes har turnert med sitt eget band i Skandinavia, Tyskland, Frankrike og Russland. I Finland har han turnert med Wentus Blues Band, i Karibien med Shades of Blues. Han har gjort konserter i USA og Europa med bl.a.Sunnyland Slim, Homesick James, Eddie Boyd, Louisiana Red, Alexis Korner, Colin Hodgkinson, Jukka Tolonen, Pete York, Guitar Shorty, Bob Stroger, S.P. Leary, Roy Allison og Willie Smith. Han har gjort support for B. B. King, John Mayall, Buddy Guy, Junior Wells, med flere. Bernes har også et prosjekt sammen med Mads Eriksen; Mad and Hungry.
GÅ IKKE GLIPP AV DENNE KVELDEN I SANDNES BLUESKLUBB.VEL MØTT!!!
Pris: kr. 0 ,- (Medlemmer kr. 0,-)
Ons. 18. nov. 2015 Peter Novelli Band (US)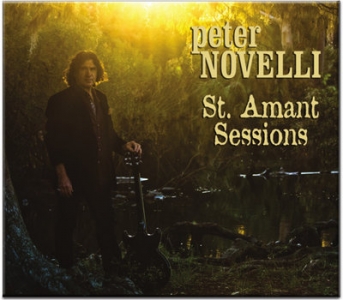 Bandmedlemmer:
Peter Novelli
Peter returns to one of his favorite countries, NORWAY, for an intense two week tour. With New Orleans drummer Darryl White and Norway pros Bent Patey (guitar) and Gunnar Engen (bass), Peter will focus on his new CD St Amant Sessions and also cover songs from his debut CD and his second, Louisiana Roots & Blues. Guitarist / singer / songwriter Peter Novelli is based in New Orleans. Critics have described the sound of Peter Novelli Band as "a potent combination of New Orleans street rhythms, swampy backbeats, jazzy infusions, and a most sincere and innovative approach to the blues," and "from slinky zydeco two-steps to stinging blues rock, from winking swamp-boogie to angular Crescent City grooves." Novelli's songwriting has been compared to John Hiatt. Blues Revue said "his blues are sophisticated and creative in a way that so few blues CDs are today. He deserves attention as one of the best storytellers in the blues today." Novelli's 2nd CD Louisiana Roots & Blues (2012) has garnered much acclaim and radio play. With his core rhythm section Darryl White (drums, formerly w/ Tab Benoit and Chris Thomas King), Chris Chew (bass, North Mississippi Allstars), Joe Krown (B3/piano, formerly late Gatemouth Brown), and special guests Chubby Carrier (Grammy-winning zydeco accordionist), Chris Thomas King (lap slide guitar, Grammy "Oh Brother, Where Art Thou"), Shamarr Allen (trumpet), Gordon Minette (piano) and Elaine and Lisa Foster on backing vocals. Novelli's debut CD hit the blues/roots charts within a month of release and gathered widespread critical acclaim. His originals, with a few selected covers, made a journey through Louisiana-American roots-blues music. Guests include Dr. John, Paul Barrere, Augie Meyers, the late Gatemouth Brown's rhythm section, and top Lousiana musicians. The CD includes an historical Tribute To Slim Harpo, with members of Harpo's band (James Johnson, Rudy Richard) and rare interviews. Novelli started violin at age 6, picked up guitar at 14 after hearing a BB King record. The intensity, passion and raw emotional content of the blues masters (black/white, north/south) stuck in his ear and that drives him to this day. He likes to combine this feel with harmonic ideas of jazz, the relentless groove of zydeco, and just about any cool and unusual style of music or rhythm that fits. Early influences, along with B.B., were George Barnes, James Burton, Clarence White, Freddie King, Mike Bloomfield, Roy Buchanan, James Johnson (Slim Harpo), Guitar Slim, early Eric Clapton and Jeff Beck, Keith Richards, Gatemouth Brown, Albert Collins and more. Novelli was strongly influenced by some of the iconic jazz horn players. From a young age, Novelli listened to and learned blues and R&B from Baton Rouge, New Orleans and Texas. Growing up, Novelli played in Syracuse, NY rock, blues and country bands. He hung out, jammed and gigged at the legendary underground Jabberwocky (hosted artists from Townes Van Zandt to Bonnie Raitt, Traffic to Mahavishnu Orchestra, Jackson Browne to James Brown!). Some years back, after his band opened for Buckwheat Zydeco, Novelli travelled to SW Louisiana, absorbing more zydeco and cajun influences, sharing stages and jamming with many legends such as the late "King of Zydeco" Roy Carrier. This led to a work with Louisiana accordionist Sammy Naquin over several years, touring with Sammy and also Cajun fiddle-guitar virtuoso Al Berard. Novelli has shared stages and/or studios with some of the "who's who" of blues, rock, R&B and roots music, including Dr. John, Sammy Kershaw, Olivier Scoazec, guitar (Zachary Richard, Buckwheat Zydeco); Greg "Fingers" Taylor (Jimmy Buffett); Smoky Greenwell (harp/sax, formerly WAR); New Orleans R&B guitar legend Irving Bannister; band members of the late R&B legends Ernie K. Doe and Eddie Bo; numerous New Orleans musical icons, and many, many more. Novelli has collaborated and co-written songs with several Grammy-winning artists and songwriters. Novelli performs around New Orleans and tours extensively. He also performs solo guitar, does session work, composes music and guests with numerous other bands and performers.
http://www.peternovelli.com
https://www.facebook.com/PeterNovelliBand
https://youtu.be/eSdMjJ_mNYA
https://youtu.be/OoLSvuqRR28
Pris: kr. 0 ,- (Medlemmer kr. 0,-)
GÅ lKKE GLIPP AV DENNE KVELDEN PÅ SANDNES BLUESKLUBB.
VEL MØTT!!!
Ons. 11. nov. 2015 JAM/NJÅL MØLLER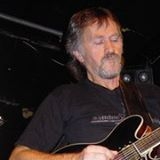 Bandmedlemmer:
Vi har etterhvert hatt mange jam sessions og det er alltid like hyggelig å høre at det er så mange av klubbens medlemmer (og andre) som har interesse for og glede av å spille blues. "Kapellmester" denne ganger er NJÅL MØLLER,ta med godt humør og kom og hør hvordan det lyder når lokale musikere som ikke spiller sammen til vanlig, trakterer instrumentene,og her dukker det stadig opp nye talenter og veletablerte musikere i skjønn forening. Så ta med Instrumentet og spill sammen i en kokende jamsession. Vel Møtt!!!
Pris: kr. 0 ,- (Medlemmer kr. 0,-)