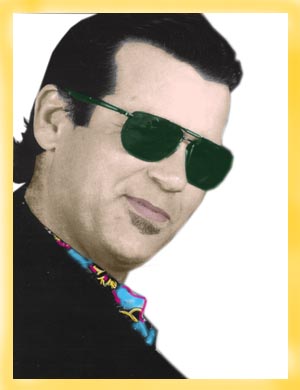 Bandmedlemmer:
Mitch Kashmar Dette blir siste konserten på Sandnes Bluesklubb før sommeren. Vi starter opp igjen 7. september med unionsbandet Varpen. God sommer til alle bluesfrelste. Mitch Kashmar er født i 1960 i Santa Barbera og dannet bandet The Pontiax i 1980. The Pontiax har blitt flittig brukt som backingband. Mitch Kashmar behersker de fleste stilarter innen bluesen og har et allsidig repertoar. Han ga ut solo cd-en "Crazy Mixed-Up World" i 1999. Mitch Kashmar har spilt med en rekke kjente artister: Big Joe Turner, Eddie Cleanhead Vinson , Roy Gaines, Jimmy Witherspoon, Jon Lee Hooker og Kim Wilson. Mitch Kashmar har i den senere tid turnert sammen med Jr Watson. Han får utrolig gode referanser som munnspiller og vokalist av nevnte storheter og andre kjente bluesmusikere. Bandmedlemmer: Mitch Kashmar - munnspill, vokal Håkon Høye - gitar Bill Troiani - bass Alexander Pettersen - trommer
Sted:
Entré fra kl. og Konserten starter kl. .
Pris: kr. 0,- Medlemmer kr. 0,- Studenter kr. ,-
Billetter kjøpes på "goticket", eller i døra med kort.