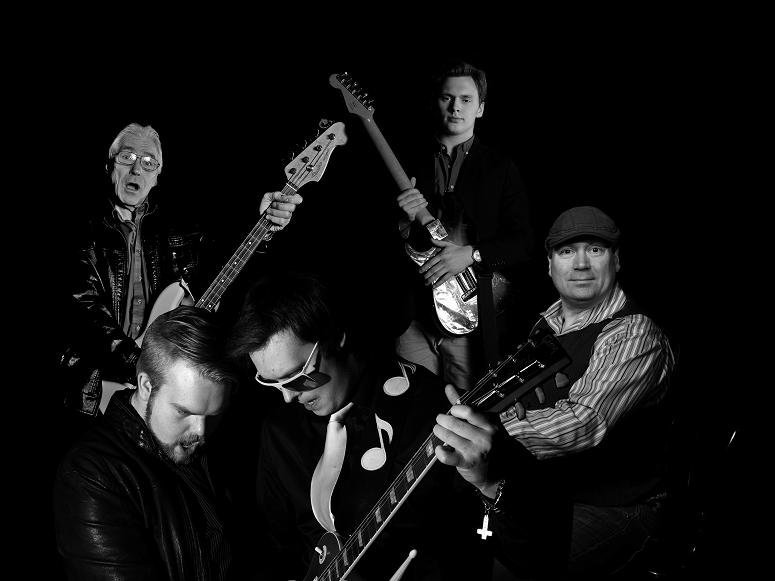 Bandmedlemmer:
Bandet spiller selvkomponert Blues/Rock og noen cover som er tydelig inspirert av gitarister som Steve Ray Vaughan, Jimi Hendrix, Eric Clapton, Joe Bonamassa og Albert Collins Starten på det hele begynte i 2009, men under navnet Mixed Emotions, bandet besto da av Michael Ray på gitar og vokal, Tory J Raugstad bass og vokal, og Andreas Hernan Roalkvam på trommer. De spilte på noen lokale "Søndags jammer" på Ovenpaa, samt noen private arrangement. Senere da Andreas trakk seg ut av bandet gikk Tory over på trommene og faren til MIchael, Peter Horton tok over på bass. Bandet gikk da over til navnet Michael Ray & the Royal Flush. De spilte noen lokale konserter som trio å fikk mye skrøyt å fikk stadig vekk kommentaren om at det var mye "power" i bandet. I slutten av mai ble de med på årets(2011) Union Blues Cup, for Vestlandet. Vinneren ble Michael Ray & the Royal Flush , som dermed gikk videre til finalen som ble avholdt under Notodden Blues Festival. Kort tid etter Notodden Blues Festival ble Stein Skorstad med på orgel og piano. Bandet spilte mange lokale konserter bl.a på Musikkfest, og hadde en tur i Jær Lyd studio å spilte inn de 4 låtene Devils Rock, Let Me Tell You, Please Say That You Love Me og Unjustified Hero. Ep'en ble solgt under konserter. I 2012 ble bandet igjen med på årets Union Blues Cup, for Vestlandet, og bandet kom videre til finalen i Notodden Blues Festival med et "wildcard". Etter Notodden Blues Festival tok bandet en kort pause fra spilling. Da bandet kom tilbake i 2013 hadde Stein trukket seg, og ble erstattet med John Arne Stokkan som ga bandet en ny og fresh lyd. De spilte igjen på Musikkfest og fikk god respons, og senere på året fikk de gleden av og bli med på House Of Blues på De Røde Sjøhus hvor de ble meget godt mottatt. Etter House of Blues fikk bandet med et nytt medlem, Carlo Hillman Ødegård på gitar, som har en helt annen spille stil enn Michael, og gir bandet et bredere og mer variert lydbilde. Planene framover for bandet er å utbrede seg over større deler av landet, spille inn en live musikkvideo, de har også et mål om å spille inn en full lengde "CD" i studio. Dette blir en heftig aften!
Sted:
Entré fra kl. og Konserten starter kl. .
Pris: kr. 0,- Medlemmer kr. 0,- Studenter kr. ,-
Billetter kjøpes på "goticket", eller i døra med kort.