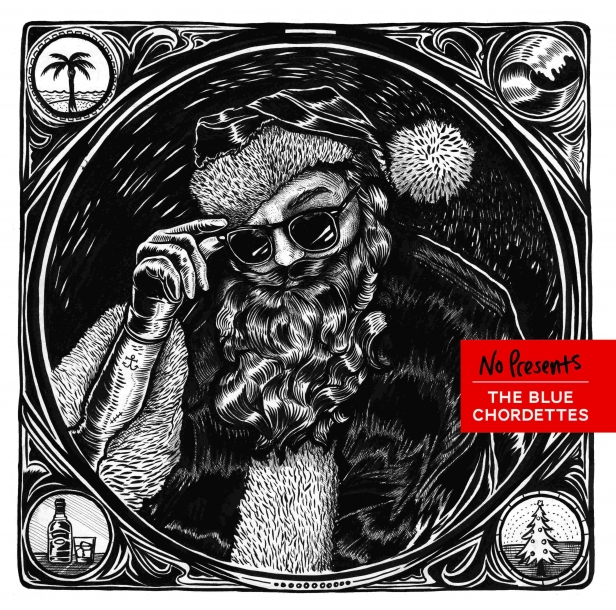 Bandmedlemmer:
Denne onsdagen blir spesiell etter som vårt lokale band The Blue Chordettes gir ut sin første CD og hva er mer naturlig enn å realisere dette i SANDNES BLUESKLUBB. En unik mulighet til å skaffe seg en signert CD fra guttene i bandet. The Blue Chordettes har i de siste åra vært vårt avslutningsband før jul, så ikke i år. Da bandet ble startet var ideen å framføre ukjente skatter fra etterkrigstidens svarte bluesartister, og å arrangere swing og jumpblues for et gitarband. Gjennom konserter på klubber og festivaler i over ti år har bandet utviklet stilen preget av tett samspill mellom de to gitaristene, toppet av Morten Danielsens soulstemme. Morten står ikke tilbake for noen vokalister i landet innen sjangeren. De siste åra har bandet brukt mye tid på å skrive sanget sjøl, og eget materiale utgjør nå en stor del av konsertene. Men fremdeles er det kjekt å framføre sanger av Otis Rush, Magic Sam, Ray Charles, Slim Harpo, Freddy King, Willie Dixon osv. Bandmedlemmer: Gorm Hågensen, Bass Morten Danielsen, Vokal Tore Haye, Gitar Trond Bøe, Trommer Øyvind Halvorsen, Gitar VEL MØTT !!!
Sted:
Entré fra kl. og Konserten starter kl. .
Pris: kr. 0,- Medlemmer kr. 0,- Studenter kr. ,-
Billetter kjøpes på "goticket", eller i døra med kort.