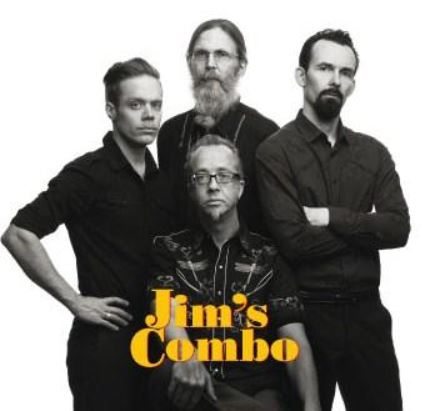 Bandmedlemmer:
Jim's Combo ble startet høsten 2008 av en gruppe erfarne musikere med bakgrunn fra grupper som Peps Blodsband, Sven Zetterberg, Nightcats og The Instigators og har turnert med artister som Carey Bell, Chuck Willis, Rusty Zinn, Louisiana Red, Eddie Taylor Jr. og Johnny Dyer. Etter vellykket turnering på klubber og festivaler følte de seg klare til å gå i studio og lage debut-CDen sin. Det meste er eget materiale men skiven inneholder også noen covers: To låter av Chicago-heltene Muddy Waters og Eddie Taylor og en av George "Harmonica" Smith. Av Texas- gitaristen Freddy King har de lånt Lonesome whistle blues. Walked all night, er en låt opprinnelig innspilt på Sun records av Charley Booker. Besetning: •Stefan Dafgård - vokal og munnspill •Martin Abrahamsson - gitar og vokal •Mikael Faleryd - bass •Jim Ingvarsson - trommer
Sted:
Entré fra kl. og Konserten starter kl. .
Pris: kr. 0,- Medlemmer kr. 0,- Studenter kr. ,-
Billetter kjøpes på "goticket", eller i døra med kort.